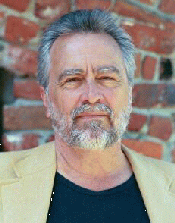 Principals & Advisors.
Chadd Everone, Ph.D., is the principal author of the DoctorInternet Program, which is a "spin-off" of his over 25 years doing medical research reports in his position as the Principal Investigator of the Life-Extension Program. During this period, he has done literally thousands of specialized medical research reports for patients and concerned relatives, for medical doctors, and for commercial clients. He can be rightfully considered one of the worlds leading authorities in this field. In addition, he has extensive clinical experience in medicine, health and prevention, and in animal research.
Ezra T. Clark, M.D. & M.P.H., is Chadd's principal medical advisor. Formerly a public health official as well as being in private practice, he has over 60 years of medical experience in a very broad range of situations.
Mark Rosenberg, M.S., is an Advisor in Computer Sciences and is the Group Leader of National Laboratory Computing Infrastructure Technology at Lawrence Berkeley Laboratory.
Douglas Walsh is a General Advisor and Senior Auditor for Kaiser Permanente.
Ruben Galindo is an Advisor in Program Development and Marketing.
Richard Stancliff, Ph.D., is a Scientific Advisor and businessman.
William Vaughan, Ph.D., is a Scientific Advisor and Pres. Sport Street, Inc.
Bill Martin is a Program Advisor instrumental in the program development and is President of the AntiAging Society, Inc.